Bristol Kitten Flea Control
As Heard on BBC Radio Bristol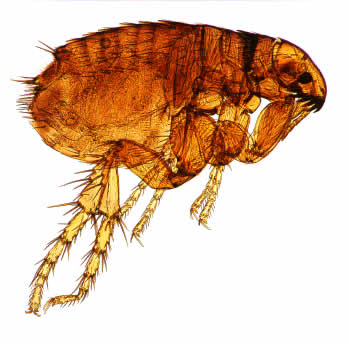 Cat fleas are a common nuisance pest of young cats or kittens. The normal behaviour of a kitten infested or annoyed by fleas is biting and scratching. The worst possible scenario is a flea allergy that can cause significant discomfort and is often typified by the presence of raised angry looking blotches in the areas of skin worse affected. What's more, if the damaged skin becomes infected it can spell disaster for the kitten and even result in death of the kitten.
So How Do You Know Your Kitten Has Fleas?
There are a number of important things to consider and look for when it comes to assessing the presence or severity of fleas on your kitten.
The first thing most people notice first is dark brown speckles in the fur when you are handling or grooming the kitten. If the specks move and try to evade you, then you know these are fleas. What many people don't realise is that the presence of dark brown/black speckles deep in the fir that do not run away are referred to as flea dirt. In essence this is the faeces of the flea. Yes you guessed it, the digested blood meal from your kitten - flea poo!
Where Did The Fleas Come From?
First up - having fleas does not mean you are dirty nor does it mean you are neglecting your kitten because most kittens inherit fleas form the mother. Fleas are a natural part of having animals and it doesn't matter how careful you are, almost every animal at some time or other will fall prey to a parasite. Most people reading this will have had or at the very least been exposed to head lice as children and anyone who has travelled will likely have bumped into bed-bugs or mosquitoes. You can't avoid these parasitic insects, they are highly adapted opportunistic feeders that over millions of years have become accomplished hitchhikers so don't feel that your flea problems are unique, they are normal!
Kitten fleas are not going to be isolated to your cat. They are going to be all over the place and they are going to be embedded in your home. The worst thing about cat fleas for us is that they are not fussy feeders. They are not only the most widespread and abundant flea species on the planet but also the worst nuisance insects our customers seem to fall prey too. What is essential is good housekeeping. Alright so we have already said having fleas does not mean you are dirty, so why then the emphasis on cleaning? Well the answer lies in the kind of cleaning we routinely carry out. We just don't clean the right areas often enough and if you do then place a well earned pat on your back.
First up its time to take a lesson in chemistry. If you heat a protein it will denature, which is a posh term for its knackered. So if you heat red meat it will start turning from pink to grey once it hits 55C - 60C. This means that most tumble dryers will make a big mess of fleas at every stage of their life-cycle. So cook the little buggers on any washable textiles either in the washing machine or the dryer. The next step is to give your floors a very thorough vacuum. What's important hear is an understanding of flea larvae. They like warm areas, dark areas, dusty areas. Most of the dust that accumulates in our homes is skin flakes and those areas under and behind sofas, TV cabinets and especially around the edges of the room or where your darling kitten sleeps is a hot spot for these pesky little maggots, trying to develop into adult biting fleas. So Vacuum well - really well!
How Can I get Rid Of The Fleas?
Once you have cleaned you can deliver chemicals straight onto your carpets and rugs confident in the knowledge that the chemical will reach the fleas etc. The trouble is that most amateur products just don't cut the mustard when it comes to heavy flea populations. Sure you should try one or two cans, but if they fail it's time to consider professional control. Any chemical you use must have residual activity. If it only kills the adults then you are going to need a lot of cans, because the adults will be emerging from the safety of pupae where chemicals can't hurt them so easily for weeks and even months. The next thing to note is the presence in any chemical you might buy of an IGR or Insect growth Regulator to prevent flea larvae from becoming adult biting fleas. Don't be fooled by sales chat - check the label - RESIDUAL and IGR.
How Do I Treat My Kitten?
Be very careful when considering chemical control on kittens, especially those under six weeks of age. The best advice is to take the kitten to the vet and get them seen, assessed and if appropriate treated there. Flea combs are also useful and very cheep compared to the vet, but if the problem persists don't ignore the expertise of your local vet. Often a bowl of hot water placed in an infested room will encourage adult fleas to jump in as they are attracted to the heat and humidity, which is why people often report finding fleas in the bath or shower tray. Another method is the introduction of the treated mother. She will surprisingly quickly mop up fleas on the cheap.
Finally it is important to remember that although every flea problem may not be entirely unique, the time it takes to bring it under control can vary significantly. The worst and most persistent infestations seem to occur in properties where friends and relatives have kindly looked after infested pets. Once the animal leaves they are the remaining food source and they don't do frontline for us (yet). In most cases expect to be 95% flea free within 28 days and completely free within three months. Fleas can remain dormant for a year, so you won't always get every one of them, first time. Another statistic which is commonly passed around is that for every adult flea there are about ten more developing into biting adults - which is nice!
Remember we are experts in the control of biting insects so if this advice has helped you then please support us by following us on Facebook or Twitter and even +1 us on Google+. Your contributions and stories are warmly received and our hope is that we can continue to help you for years to come.
What Does A Flea Treatment Cost?
Unlike many national companies we do not charge booking or referral fees, we do not add VAT to your quoted cost or add a call out fee to your quoted treatment cost. We are local and our local number is your guarantee that when you need help you get through to someone who can help and not a call centre.
Because of our insect expertise ensures that our pest control services are faster and more flexible than many other providers. We are usually on site within hours or faster if it is an emergency, getting rid of flea problems quickly.
How Do We Book Flea Control? Call Our Local Number - 0117 303 5181

10 Reasons Why Choosing WaspKill UK Bristol makes sense:
Local - You are supporting a Local Bristol Flea Control Business offering a personal service
Value - You save money on future treatments with our loyalty programme
Trust - You can relax knowing we are well known and have an excellent reputation
Convenience - You benefit from our weekend and evening availability
Reliable - You Know we turn up when we promise to
Quality - All your work is done properly - we never take short cuts or use low quality materials
Code Of Practice - We adhere to the BPCA code of practice - £5 million PL Insurance.
Free Advice - When you need it, so you can always make an informed decision
Training - On-going CPD ensures our service to you continues to improve
Health & Safety - We take this very seriously and have a Written Health & Safety policy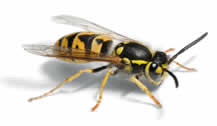 WaspKill UK - The Very Best Kitten Flea Control Extermination Advice and Solutions:
Bristol Kitten Flea Control Advice: Getting rid of Wasps and other insects like Bumble Bees, Wasps and Rats is not as simple as many pesticide manufacturers will lead you to believe. The chemicals or poisons on offer in supermarkets and shops often have a fraction of the effect that is achieved through professional products and this means you are likely to get through many cans of treatment without actually achieving full control. As the only Bristol Kitten Flea exterminator offering a dedicated insect control service, we are able to deliver solutions that are guaranteed to work.
Environmental health services, are all about understanding the pests you are trying to eliminate or prevent so you can make the environment less conducive to them. The Wasp for example creates a wasp nest early in the year so if you wanted to control wasps in Bristol you would probably guess that checking for a new wasp nest in your loft in April and May would allow you to remove a wasp nest safely before it became too large. By understanding your pest, you are able to plan control in advance, before infestation occurs and the cost of elimination becomes high.
WaspKill UK are always here to help - so why not give us a call and put your trust in the experts.
WaspKill UK are always here to help - so why not give us a call and put your trust in the experts.
Areas our Bristol pest control & Rodent removal services cover in Bristol and Somerset include:
Abbots Leigh - Backwell - Barrow - Bath Pest Control - Bedminster - Bedminster Down - Bishopsworth - Bradley Stoke - Bristol - Chew Magna - Chew Stoke - Cleeve - Clevedon Pest Control - Clifton - Clifton Wood - Congresbury - East Harptree - Failand - Farleigh - Filton - Flax Bourton - Ham Green - Leigh Woods - Long Ashton - Nailsea Pest Control - Patchway - Pill - Portishead Pest Control - Sneyd Park - Southville - West Harptree - Weston-Super-Mare Pest Control - Whichurch - Wraxall and Yatton.