WaspKill UK - Privacy Statement
As Heard on BBC Radio Bristol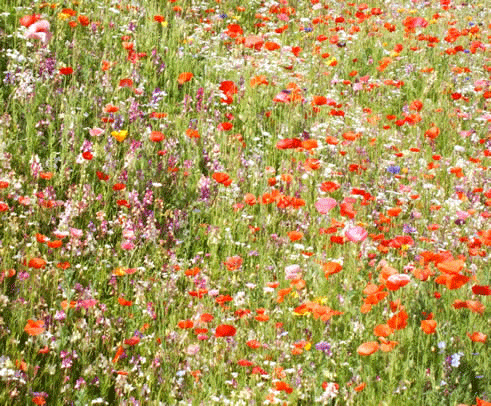 WaspKill UK respects your privacy and is committed to protecting it. We encourage you to read this policy before using this site as your use of it signifies that you agree with all the terms of this policy. This policy applies to personal information we hold about individuals, sole traders and partnerships. It does not apply to information we hold about companies and other organisations.
Browsing of our websites and most other services provided through our websites does not require the provision of any personal information. However, where you freely provide personal information about yourself, then by providing such information you signify your consent to our collecting and using your personal information in accordance with this Privacy Policy
We will only collect personal data from you to enable us to respond to a query or to provide a service that has been requested. We may automatically collect non-personal information about you such as the type of internet browsers you use or the website from which you linked to our website. You cannot be identified from this information and it is only used to assist us in providing an effective service on this website.
We will not, lease, distribute or share your personal information to third parties unless we have your permission or are required by law. Upon request we will remove any subscriber (and related information) from our database. Except as set out above, we will not pass your details on to anyone outside WaspKill UK without your permission.
Since we have the capacity to operate nationally the information you submit may be transferred anywhere within the United Kingdom or within the business. We take reasonable precautions to ensure that this and all other transmissions will be secure and under our control. Where you provide personal information you consent to such transmission.
This website uses a web browser feature known as a "cookie". Cookies are files that your web browser places on your computer's hard drive. These are a recognised way of identifying you each time you return to the site so that you do not have to re-enter your personal details. You can find out more about how cookies work on wikipedia.org. Most browsers allow you to turn off the cookies. In order to do this you should access the help menu on your browser, however this may restrict the web based services that you can use.
This website may contain links to other websites. please be aware that WaspKill UK is not responsible for the privacy practices or content of other such sites and accordingly assumes no responsibility whatsoever in respect of such websites
For more information about our privacy policy please contact simon@waspkilluk.co.uk
How Do I Book A Pest Control Treatment?
Call Today - 0117 303 5181 or 01275 858888
10 Reasons Why Choosing WaspKill UK in Bristol makes sense:
Local - You are supporting a Bristol Pest Control Business offering a personal service
Value - You save money on future treatments with our loyalty programme
Trust - You can relax knowing we are well known and have an excellent reputation
Convenience - You benefit from our weekend and evening availability
Reliable - You Know we turn up when we promise to
Quality - All your work is done properly - we never take short cuts or use low quality materials
Code Of Practice - We adhere to the BPCA code of practice - £5 million PL Insurance.
Free Advice - When you need it, so you can always make an informed decision
Training - On-going CPD ensures our service to you continues to improve
Health & Safety - We take this very seriously and have a Written Health & Safety policy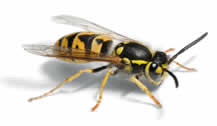 WaspKill UK - Bristol's Very Best, Pest Control Advice and Solutions:
Bristol Pest Control Advice: Getting rid of fleas and other pests like ants, wasps and bed bugs is not as simple as many pesticide manufacturers will lead you to believe. The chemicals or poisons on offer in supermarkets and shops often have a fraction of the effect that is achieved through professional products and this means you are likely to get through many cans of treatment without actually achieving full control. As the only Bristol Pest Control exterminator offering a dedicated rodent control service, we are able to deliver solutions that are guaranteed to work.
Environmental health services, are all about understanding the pests you are trying to eliminate or prevent so you can make the environment less conducive to them. The Wasp for example creates a wasp nest early in the year so if you wanted to control wasps in The Bristol Area you would probably guess that checking for a new wasp nest in your loft in April and May would allow you to remove a wasp nest safely before it became too large. By understanding your pest, you are able to plan control in advance, before infestation occurs and the cost of elimination becomes high.
WaspKill UK are always here to help - so why not give us a call and put your trust in the experts.
Areas our Bristol pest control & Rodent removal services cover in Bristol and Somerset include:
Abbots Leigh - Backwell - Barrow - Bath Pest Control - Bedminster - Bedminster Down - Bishopsworth - Bradley Stoke - Bristol - Chew Magna - Chew Stoke - Cleeve - Clevedon Pest Control - Clifton - Clifton Wood - Congresbury - East Harptree - Failand - Farleigh - Filton - Flax Bourton - Ham Green - Leigh Woods - Long Ashton - Nailsea Pest Control - Patchway - Pill - Portishead Pest Control - Sneyd Park - Southville - West Harptree - Weston-Super-Mare Pest Control - Whichurch - Wraxall and Yatton.