WaspKill UK Health & Safety - Bristol Pest Control
As Heard on BBC Radio Bristol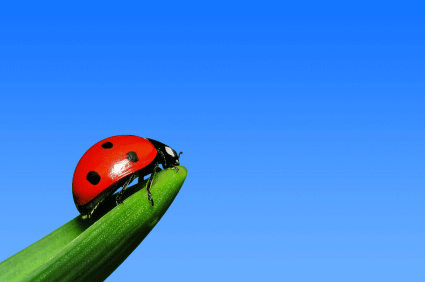 Health and Safety
General Statement of Intent
Revised April 2013
WaspKill UK is committed to providing safe, effective and supportive services. To demonstrate this commitment WaspKill UK has developed a comprehensive risk management strategy.
At WaspKill UK we believe that every member of our staff comprise our most important assets and as such accept responsibility for ensuring, so far as is reasonably practicable, the health, safety and welfare of all employees and others who may be affected by our activities.
WaspKill UK recognises that the maintenance of a safe place of work and safe working environment is critical to the continued success of the organisations and accordingly, we view our responsibilities for health and safety as very important alongside our other organisational responsibilities.
WaspKill UK requires all employees to equally accept their responsibilities as part of the development of a true safety culture. WaspKill UK aims to ensure the achievement of high standards in relation to the provision of health and safety arrangements. The nature of our activities means that a wide range of risks exist, but through the implementation of this policy, executive officers, managers and staff will ensure that all risks to health are reduced as far as is reasonably practicable. The management of health and safety is an integral part of every staff member's role.
All staff are required to adopt the approach laid out in the Management of Health and Safety Regulations 1999. This states the need for hazard identification, risk assessment and the implementation of control strategies aimed at reducing accidents, injuries and ill health. The requirements of the Health and Safety at Work etc Act 1974 and other legislation and guidance will form part of the minimum standards to be achieved by WaspKill UK. These standards aim to ensure the health, safety and welfare of employees, customers, members of the public and others who use the organisation's facilities and services. WaspKill UK will so far as is reasonably practicable:
Ensure that all, plant, equipment, substances, storage and systems of work are safe and without risk to health and safety.
Ensure the safety and absence of risks to health in connection with the handling, storage and transport of articles and substances.
Provide adequate health and safety information, instruction, training and supervision to enable appropriate standards of competence.
Take all reasonably practicable measures to eliminate, reduce, isolate or control risks to the health and safety of its employees and non-employees.
Ensure that provision is made available for the maintenance of workplaces and the working environment for employees that ensure that they are safe, without risks to health and adequate facilities are made available for their welfare at work.
Simon Berenyi
CEO WaspKill UK
How Do I Book A Pest Control Inspection or Treatment?
Call Our Local Bristol Number - 0117 303 5181
10 Reasons Why Choosing WaspKill UK in Bristol makes sense:
Local - You are supporting a Bristol Pest Control Business offering a personal service
Value - You save money on future treatments with our loyalty programme
Trust - You can relax knowing we are well known and have an excellent reputation
Convenience - You benefit from our weekend and evening availability
Reliable - You Know we turn up when we promise to
Quality - All your work is done properly - we never take short cuts or use low quality materials
Code Of Practice - We adhere to the BPCA code of practice - £5 million PL Insurance.
Free Advice - When you need it, so you can always make an informed decision
Training - On-going CPD ensures our service to you continues to improve
Health & Safety - We take this very seriously and have a Written Health & Safety policy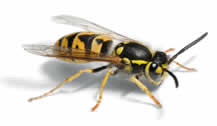 WaspKill UK - The Very Best Pest Control Extermination Advice and Solutions:
Pest Control Bristol. Getting rid of Wasps and other insects like Bumble Bees, Wasps and Rats is not as simple as many pesticide manufacturers will lead you to believe. The chemicals or poisons on offer in supermarkets and shops often have a fraction of the effect that is achieved through professional products and this means you are likely to get through many cans of treatment without actually achieving full control. As the only Pest Control Bristol exterminator offering a dedicated insect control service, we are able to deliver solutions that are guaranteed to work.
Environmental health services, are all about understanding the pests you are trying to eliminate or prevent so you can make the environment less conducive to them. The Wasp for example creates a wasp nest early in the year so if you wanted to exterminate wasps in Pest Bristol you would probably guess that checking for a new wasp nest in your loft in April and May would allow you to remove a wasp nest safely before it became too large. By understanding your pest, you are able to plan treatments in advance, before infestation occurs and the cost of elimination becomes high.
WaspKill UK are always here to help - so why not give us a call and put your trust in the experts.
Areas our Bristol pest control & Rodent removal services cover in Bristol and Somerset include:
Abbots Leigh - Backwell - Barrow - Bath Pest Control - Bedminster - Bedminster Down - Bishopsworth - Bradley Stoke - Bristol - Chew Magna - Chew Stoke - Cleeve - Clevedon Pest Control - Clifton - Clifton Wood - Congresbury - East Harptree - Failand - Farleigh - Filton - Flax Bourton - Ham Green - Leigh Woods - Long Ashton - Nailsea Pest Control - Patchway - Pill - Portishead Pest Control - Sneyd Park - Southville - West Harptree - Weston-Super-Mare Pest Control - Whichurch - Wraxall and Yatton.