Bristol House Flea Infestations
As Heard on BBC Radio Bristol
House Flea Infestations are a very common problem for anyone moving into property that has previously contained pets or other animals and humans who have been living in an unsanitary condition.
Why Does The property Still Have So Many Fleas?
Most people think that once the animals or individuals are gone and the property given a good clean all will be well. That's a very wrong assumption!
Flea populations often develop over months or even years to become a significant threat to health and wellbeing. In the vast majority of cases the fleas are those of the cat with dog fleas the next most abundant flea species of significance to humans.
Once a flea population becomes well established and the genetic host e.g. the dog or cat leaves. The fleas will have no choice but to feed on whoever or whatever is left. Fleas can remain dormant in their pupae for many months without a feed and some reports suggest this fleas may survive for as long as a year just waiting to spring into active feeding by the right stimuli. Vibrations, Carbon dioxide, heat and even humidity are all potent forms of emergence stimuli.
What Will The Treatment Cost?
The cost of flea treatments can be very reasonable, but for severe infestations(less than 5%) costs can escalate into the many hundreds or even thousands because of the need for re-treatment for large embedded flea populations in larger properties with deep pile floor textiles or other fibre based products like sisal. in Pest control you tend to get what you pay for so don't go for the cheapest go for the most competent sounding operator. With any flea control it is knowledge and experience that will save you money and the discomfort of having hundreds or in rare cases thousands of hungry fleas jumping onto you, your staff or your family and pets. As a recent incident in America proved, even fully kitted fire fighters were no match for thousands of hungry biting fleas infesting a property they needed to check. Fleas jump onto your legs and ankles before climbing up above and under your clothing until they find a suitable feeding site with a good vascular supply close to the skins surface.
How Long Before We Are Flea Free?
For the most part 90% or more should be killed by fumigation and residual chemicals within about seven days but expect to still be getting the odd bite for as long as three months following initial treatments. Some people don't react to the fleas bites so they will not notice the odd bite, but others have allergies to the bites and this may be an unacceptable proposition, meaning further re-treats and escalating costs. Only a tiny number of properties should require more than two re-treats and we have never re-treated more than twice. The chemicals will knock down the fleas but it does take time and by this we mean weeks rather than hours or days.
Why Can it Take That Long?
The wall of the fleas pupae is virtually impervious to the effects of chemicals, so it is only once the flea emerges that the flea comes into contact with the residual chemical and succumbs to it's effects. Unfortunately the flea will often have still had time to feed first as they tend to emerge directly from the pupae onto the legs of a potential passing host e.g. you. So you need to patient or decide if this property you want to live in is worth the cost, discomfort and persistence. Whatever you decide we are always here to offer our services, support and advice.
Being an expert in Insect Control means our pest control services are faster and more flexible than much of our competition and we are usually on site within hours or faster if it is an emergency, taking care of your pest problems quickly.
How Quickly Can You Get To Me?
Our standard, same day Pest Control Service for house fleas is always available, and for extra peace of mind our 24 Hour Emergency flea removal Service operates 24/7 so help is never far away.
How Do We Book A Flea Control Treatment?
Call Our Local Number - 0117 303 5181
10 Reasons Why Choosing WaspKill UK in Bristol makes sense:
Local - You are supporting a local Bristol House Flea Control Business offering a personal service
Value - You save money on future treatments with our loyalty programme
Trust - You can relax knowing we are well known and have an excellent reputation
Convenience - You benefit from our weekend and evening availability
Reliable - You Know we turn up when we promise to
Quality - All your work is done properly - we never take short cuts or use low quality materials
Code Of Practice - We adhere to the BPCA code of practice - £5 million PL Insurance.
Free Advice - When you need it, so you can always make an informed decision
Training - On-going CPD ensures our service to you continues to improve
Health & Safety - We take this very seriously and have a Written Health & Safety policy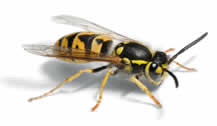 Bristol House Flea Control & Advice:
Getting rid of House Fleas and other insects like Bumble Bees, Wasps and Rats is not as simple as many pesticide manufacturers will lead you to believe. The chemicals or poisons on offer in supermarkets and shops often have a fraction of the effect that is achieved through professional products and this means you are likely to get through many cans of treatment without actually achieving full control. As the only Bristol pest control company offering a dedicated insect control service we are able to deliver pest control treatments that are often guaranteed to work.
Pest control is all about understanding the pest you are trying to eliminate or prevent. The Wasp for example creates a wasp nest early in the year so if you wanted to control wasps in Bristol you would probably guess that checking for a new wasp nest in your loft in April and May would allow you to remove a wasp nest safely before it became too large. By understanding your pest, you are able to plan control in advance , before infestation occurs and the cost of elimination becomes high.
WaspKill UK are always here to help - so why not give us a call and put your trust in the experts.
Areas our Bristol pest control & Rodent removal services cover in Bristol and Somerset include:
Abbots Leigh - Backwell - Barrow - Bath Pest Control - Bedminster - Bedminster Down - Bishopsworth - Bradley Stoke - Bristol - Chew Magna - Chew Stoke - Cleeve - Clevedon Pest Control - Clifton - Clifton Wood - Congresbury - East Harptree - Failand - Farleigh - Filton - Flax Bourton - Ham Green - Leigh Woods - Long Ashton - Nailsea Pest Control - Patchway - Pill - Portishead Pest Control - Sneyd Park - Southville - West Harptree - Weston-Super-Mare Pest Control - Whichurch - Wraxall and Yatton.